Technology & Products

A system that provides the query for the possible accidents/incidents and clue of investigation to arrest the criminal by shooting the plate and cargo box of the vehicles with the high resolution cameras that are installed on major location of roads
System Installation (example)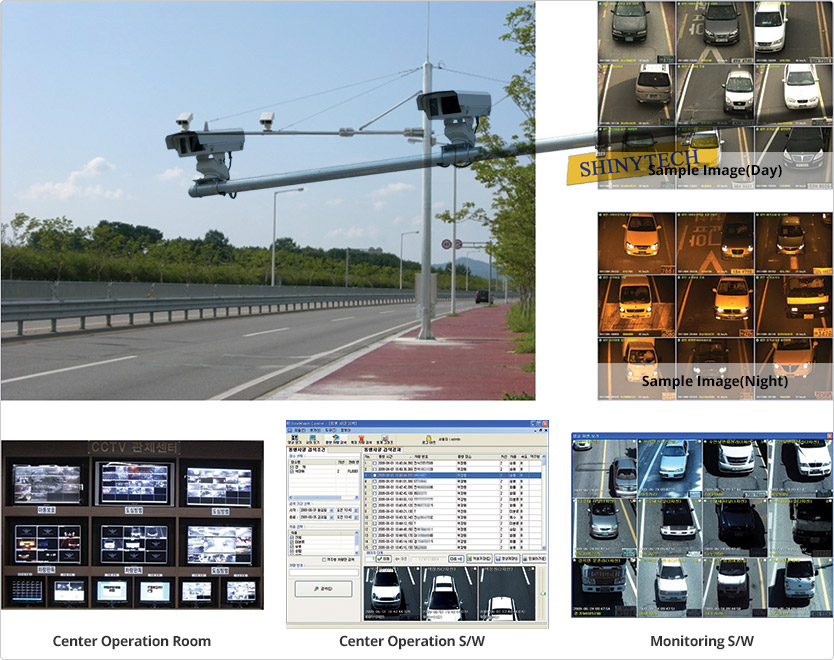 Characteristic of system

Speed check function (able to search by speed)
Automatic recognition of old and new plate
Registration/alarm function of wanted or specified vehicles
Providing the various search condition such as date,time,place and vehicle type.
Provides the search of wrong way driving vehicles
Search the cargo of vehicles using 3 frames images
IR LED light that has over 10 million times life cycle.
Provides the vehicle image printing preview and various statistics.
Real time connection with the National Police Agent database.
Device configuration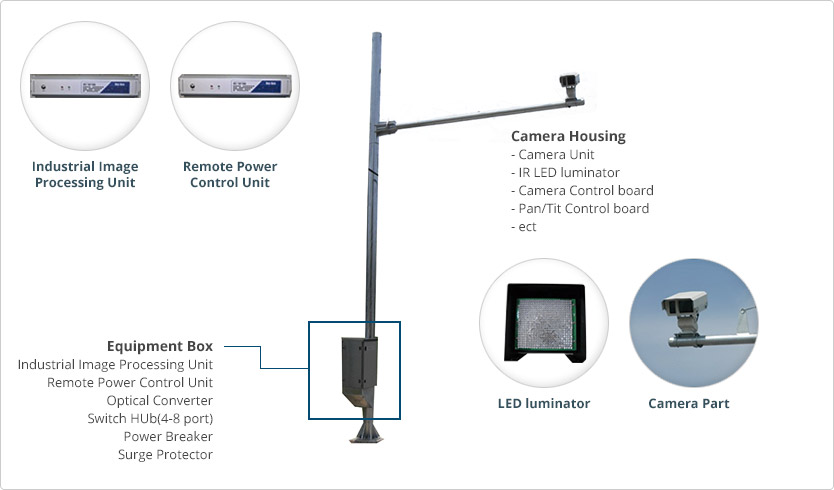 Specifications
Item
Spec & Function
Item
Spec@Function
Camera
1/1.8" Progressive Color CCD Camera
CPU
More than intel Core 2 Duo
Lens
Motorized Zoom Lens, Focal Length 8~80mm
(IR Corrected Lens)
Memory
More than 2GB DDR2
Light device
IR-LED (life cycle more than 10 million times)
Storage
More than SATA 500G HDD
Control board(power)
Power, lighting, fans, heaters, and automatic control and fault-auto-recovery function
Video input
IEEE 1394 Interface, Network, USB
Vehicle sensor
Loop coil (or image detector)
Housing
Waterproof, dustproof, special paint